Twitter: @equalman
Qualman is an MBA Professor at the Hult International Business School. For the past 18 years Qualman has helped grow the digital capabilities of many companies including Cadillac, EarthLink, EF Education, Yahoo, Travelzoo and AT&T.
He is the founder and owner of socialnomics.net, which PC Magazine ranks as a Top 10 Social Media Blog. He sits on the Boards of Manumatix, Bazaarvoice Inc, and WannaBeeSocial.
Qualman holds a BA from Michigan State University and an MBA from The University of Texas. He was Academic All-Big Ten in basketball at Michigan State University and still finds time to follow his beloved Spartans while living in Boston with his wife and daughter. In 2011 Qualman was honored as the Michigan State Alum of the Year and in 2012 he was selected as one of the Top 50 Professors in the world.
Called a Digital Dale Carnegie, Erik Qualman is the author of Socialnomics: How social media transforms the way we live and do business. Socialnomics made Amazon's #1 Best Selling List for the US, Japan, UK, Canada, Portugal, Italy, China, Korea and Germany. His latest book Digital Leader helped earned him the selection as the 2nd "Most Likeable Author in the World" behind Harry Potter author J.K. Rowling.
Qualman has been highlighted in numerous media outlets including: 60 Minutes, The New York Times, Wall Street Journal, Mashable, USA Today, ABC News, Financial Times, Forbes, Fortune, CBS News, and The Huffington Post.
Twitter: @natebailey11
Drawing on his diverse communications, public policy and political experience, Nate Bailey guides both traditional and digital grassroots efforts on behalf of Edelman clients.
At Edelman, Nate has provided strategic counsel and senior leadership to a diverse range of grassroots programs, including the Embassy of the Republic of Korea, the National Mining Association, Rogers Communications, the American Heart Association and the U.S. Global Leadership Coalition.
Previously, Nate developed and implemented political, grassroots outreach and advocacy programs for the U.S. Chamber of Commerce. He designed and managed the efforts of the Chamber's Institute for 21st Century Energy to generate nationwide support for its public policy agenda, including creating its digital presence, crafting its 20-state nationwide "Energy Reality" tour supporting a forward-looking, comprehensive energy policy, and forging strong relationships between the Institute and the nationwide network of 2,800 state and local Chambers.
Prior to joining the Chamber, Nate served as Director of Communications and senior campaign advisor to a former Michigan congressman. In that capacity, he authored speeches, media and floor statements, was regularly quoted on local and national media, and advised on legislation. Additionally, he provided strategic counsel on message, advertising and grassroots for one of the most contested and expensive House races of the 2008 cycle.
He had previously worked for the non-partisan Tax Foundation, an economic policy think tank in Washington, DC. His career began in his native Michigan, where he served as the spokesman for the Michigan Attorney General, the state Republican Party, and advised numerous candidates for public office.
Nate is a graduate of the James Madison College at Michigan State University, where he studied international relations and economics.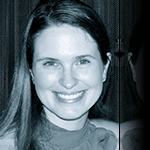 Colleen Campbell brings her deep expertise of digital strategy and integrated campaign measurement to The Glover Park Group. As the Vice President of Digital Strategy and Analytics, she contributes more than a decade of experience in planning and executing comprehensive communications campaigns for clients in the technology, manufacturing, and construction industries as well as counseling government agencies and non-profit organizations. Her specialty is developing, implementing and measuring communications campaigns that achieve clients' overall goals.
Prior to joining GPG, Colleen served as Vice President of Digital Strategy for Ogilvy Public Relations, Washington, D.C. She was responsible for the daily management of social marketing campaigns for the Internal Revenue Service (IRS) e-file and Free File services, the Federal Emergency Management Agency's National Flood Insurance Program, and the Food and Drug Administration Office of Women's Health. This includes strategic planning, project management, budget tracking, developing a wide array of digital and social marketing communication materials as well as providing issues management recommendations and strategic counsel. She has also worked with U.S. Department of Health and Human Services, and the National Institutes of Health.
Colleen has worked for several award-winning public relations firms including Slack Barshinger & Partners where she launched several of Underwriters Laboratories (UL) new certification initiatives and services. In previous roles, she was responsible for managing all PR activities to increase visibility, drive thought leadership and strategically expand or establish clients' market awareness. Some of her previous clients include Smartronix, CPU Tech, New Holland Construction, Kobelco Construction Machinery America and ADT Government Services.
Colleen received a bachelor's degree in Political Communications from George Washington University and a master's degree in Communication, Culture and Technology from Georgetown University.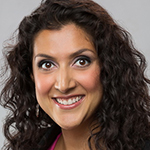 Twitter: @rachnacDC and @POPVOX
Rachna Choudhry is responsible for POPVOX's outreach to advocacy organizations and trade associations as well as marketing to individual users, and assists with outreach to Congressional staff. She is based in Washington, D.C.
Rachna comes to POPVOX with a background in federal lobbying, issue advocacy and social media strategy for a variety of national issue-based and advocacy organizations.
She earned a Master of Public Policy from Georgetown University and a Political Science degree from UCLA.
Twitter: @zsclayton and @theEMRC
Zach Clayton is a Managing Director at the Emerging Media Research Council. He leads the strategic direction of the EMRC and advises certain clients on digital media strategy. Zach is deeply engaged in developing quantitative metrics to assess emerging media performance, evaluating emerging media technologies, and analyzing how emerging media can shape communication and marketing initiatives.
Zach also serves as Chairman of New Media Campaigns, a technology and online marketing company based in North Carolina which he co-founded in 2006. Previously, as President of New Media Campaigns, Zach guided the company from inception through the launch of Epicenter One, a proprietary software platform for online marketing. Today, the company serves over 200 clients in 20 different states and has released several software products, including a framework for the PHP software language and Recess, an intuitive content management platform. Previously, Zach created advertising campaigns and managed strategic communications for corporate and political clients, including Deutsche Bank, National Infrastructure Capital Group, EchoStar Communications, Blue Cross Blue Shield Association of America, NewsCorp, and Fred Smith for Governor. He has consulted on early stage venture projects for McKinsey & Company, Harvard University, and Consert Inc. Zach has written for The Hotline, authored two books, and appeared on CNN, MSNBC, and FOX News.
He holds a M.B.A. from Harvard Business School where he graduated with high distinction (Baker Scholar). Zach holds a B.A. from UNC Chapel Hill, where he was a Morehead Scholar and elected to Phi Beta Kappa.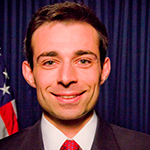 Twitter: @HouseDemocrats
Stephen Dagadakis serves as Deputy Executive Director of the U.S. House Democratic Caucus.
In that role, Dagadakis manages policy and programming for House Democrats' Caucus meetings as well as the annual agenda-setting Democratic Caucus Issues Conference. The meetings serve to build consensus among House Democrats on policy and message.
He also oversees new media operations for the Democratic Caucus and the New Media Working Group, including running the House Democrats social media channels and Dems.gov. Dagadakis started working for the Caucus in 2009.
Prior to joining the Caucus, Dagadakis ran a Seattle-based internet company and consulted on various technology projects. Dagadakis received his BA from Claremont McKenna College, with a double major in Economics and Government.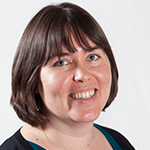 Amanda Davis has dedicated her career to advancing women's health through communications. She joined the Ovarian Cancer National Alliance in January 2011, where she shares information about ovarian cancer with the media, policymakers and women who have -- or are at risk of developing -- the disease. In her time at the Alliance, she has more than doubled the organization's followers on Twitter and Inspire, overseen the launch of a first-of-its kind ovarian cancer symptom diary app and worked with romance authors from Avon Books on an awareness campaign called K.I.S.S. and Teal.
Previously, Amanda advocated for reproductive health through her work at Physicians for Reproductive Choice and Health, a national nonprofit based in New York City. She has a Master's in Strategic Communications from Columbia University and a Bachelor of Arts degree from Mount Holyoke College.
Amanda was recently elected President of the Mount Holyoke Club of Greater Washington, D.C., and enjoys connecting with current students and alumnae who live in the nation's capital.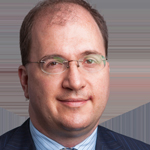 Twitter: @sorendayton
Senior Vice President at Prism Public Affairs, Soren Dayton is an experienced communications strategist who specializes in digital media and organizing campaigns.
At Prism, Soren manages strategic communications programs and builds third party support for clients involved in high-stakes regulatory and public affairs battles, as well as litigation and other sensitive situations.
Prior to joining Prism, Soren counseled clients on public affairs issues at New Media Strategies and managed grassroots outreach and mobilization teams for both political and issue campaigns, including John McCain's campaign for president. He has advised an international NGO on coalition building in Washington. And he served as a legislative assistant for Rep. Nick Smith, working on technical committee investigative work.
Soren began his career helping to found a small software start-up in Chicago.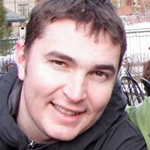 Twitter: @dwyersteve and @WhipHoyer
Steve Dwyer is 'Digital Director & Policy Advisor' for Democratic Whip Steny Hoyer, for whom he has worked for the past ten years. Over that time he has handled policy, communications, and administrative responsibilities — all with a focus on technology.
He currently helps lead House Democrats in digital strategy.
Steve has a JD from Georgetown Law and went to the University of Vermont for undergrad double majoring in Computer Science and Philosophy.
Twitter: @bradfitch and @congressfdn
Bradford Fitch is President and CEO of the Congressional Management Foundation. Fitch has spent 25 years in Washington as a journalist, congressional aide, consultant, college instructor, Internet entrepreneur, and writer/researcher.
Fitch is a former radio and television reporter, and worked on Capitol Hill in 13 years as press secretary, legislative director, and chief of staff. From 2001-2005 he served as Deputy Director of CMF, a non-profit, non-partisan organization that advises congressional offices on how to improve operations. He left CMF in 2006 to form a new company, Knowlegis, in affiliation with Capitol Advantage. Knowlegis is now a part of CQ-Roll Call, where Fitch served as a Vice President until 2010 when he returned to CMF.
Fitch also is the author of Citizen's Handbook to Influencing Elected Officials, Media Relations Handbook for Agencies, Associations, Nonprofits and Congress, as well as numerous articles. He has taught journalism and public communications at American University in Washington, D.C, where he served an adjunct Associate Professor of Communications.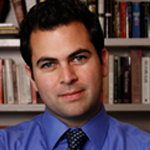 Twitter: @GHLForg and @creakyjoints
Seth is a spokesperson and health advocate. He is the Co-Founder and President of CreakyJoints, an arthritis advocacy organization he helped create from his college dorm room bunk bed a decade ago with social entrepreneur Louis Tharp. Today, CreakyJoints, along with several other disease-specific groups, is a part of the Global Healthy Living Foundation -- which actively advocates on the State and Federal level for improved access-to-care. Seth is President of the Board of GHLF.
Diagnosed with Spondylarthritis (also known as spondyloarthropathy) at 13, Seth quickly realized the importance of support, education, advice and up-to-date information for people living with a chronic illness such as arthritis. CreakyJoints -- an innovative advocacy group with more than 49,000 registered users -- fills this need.
As the primary spokesman for GHLF's and CreakyJoints' patient advocacy, Seth has traveled the world meeting with patients, families and physicians. In the U.S., he works with Congress and health-related Congressional Committees, participating in the national health care conversation on behalf of people living with arthritis and other chronic illnesses, as well as with employers, health insurance companies, local and state governments, and other patient and physician advocacy groups.
Twitter: @ohmygov
Dr. Hartman has over 24 years experience in the federal government, beginning as an active duty officer in the United States Air Force and culminating at the highest government non-political position as a career member of the Senior Executive Service (SES). He holds both a Ph.D. and MS in healthcare policy and management and has held adjunct faculty positions as an Associate Professor with George Washington University and Assistant Professor as Georgetown University.
Currently, as Chief Operating Officer of OhMyGov Inc. he oversees day-to-day operations of the business. As Co-founder and key strategist, he ensures the OhMyGov!® brand continues to drive and grow market share and penetrate new markets by marketing various revenue-generated technology services.
Dr. Hartman has authored or co-authored several technical publications. His current research and business interests are in communication, branding and the evaluation of traditional and new media and bringing those technologies to market.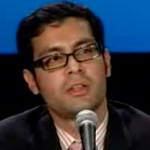 Jay Khosla currently serves as the Health Policy Director for the Republican staff of the Senate Finance Committee. He also serves as Legislative Director for Senator Orrin Hatch.
During the 2008 presidential campaign, Mr. Khosla was Arizona Sen. John McCain's senior health policy advisor.
Prior to the campaign, he served as senior health counsel for the U.S. Senate Budget Committee and prior to that as health counsel for former Senate Majority Leader William Frist.
A Virginia native, he has his B.S. in biology from Virginia Commonwealth University, a J.D. from the University of Richmond's law school, and a master's degree in health administration from Virginia Commonwealth University's medical school.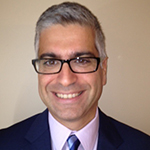 Amir is Co-founder and Vice President for Partnerships at Inspire. Amir is leading Inspire's efforts in partnering with patient advocacy groups as well as with pharmaceutical, biotechnology and medical device companies.
Prior to Inspire, Amir was a Director of Channel Management at Sphera, a leading provider of Web hosting automation software, and a Senior Account Manager at Triangle Technologies, a company that specializes in creating strategic alliances between Asian and non-Asian technology companies.
Amir received his BA from The George Washington University and his MBA from Babson College. It was at Babson where he became fascinated with social media and decided to make social media his career. Amir lectures at Babson and Olin about entrepreneurship and his experiences in launching and growing a company.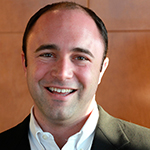 Brian created Inspire in 2005 with the goal of accelerating clinical trial recruitment through the use of safe, trusted online social networks, organized by medical condition, for patients and their caregivers. Brian believes that patient contributions to medical progress have been historically underappreciated, and great progress in medical research will result from involving patients and fully valuing their contributions.
Previously, Brian was responsible for technology strategy for The Washington Post, where he developed innovative products and acted as a technology liaison between the newspaper and washingtonpost.com. Brian has been an Internet entrepreneur since 1994 when he founded worldweb.net, a content management software company that created and launched over 100 websites for major publishers including U.S. News & World Report, Hachette Filipacchi, Time Warner, and The Washington Post Company.
Brian has degrees in physics and economics from The George Washington University. He is a regular author and speaker on topics related to e-health, patient empowerment, and healthcare social media.
Twitter: @LizMair
Liz Mair is the founder and President of Mair Strategies LLC, a leading communications firm specializing in online media outreach and blogger engagement, and communications efforts that leverage new media tools and technologies.
Founded in summer 2011, Mair Strategies has advised clients ranging from multiple Fortune 500s to prominent trade associations to Gov. Scott Walker (R-WI) and Gov. Rick Perry (R-TX) on online communications strategy and tactics. Prior to founding Mair Strategies, she served as former Hewlett-Packard CEO Carly Fiorina's online communications strategist during her 2010 U.S. Senate run and the Republican National Committee's Online Communications Director.
Liz lives in Arlington, Virginia, with her husband.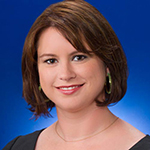 Amy O'Connor leads the Digital Government Affairs team at Lilly. She is a graduate of the University of Notre Dame -- Go Irish! -- and the Georgetown Public Policy Institute -- Hoya Saxa!
Through the course of her career, Amy has spent some time in London working for the British Parliament, a few years assessing international operations for Lilly, and the last six in Government Affairs focusing on strategy and business alignment.
Most recently, Amy launched Lilly's digital public policy effort with LillyPad (@LillyPad) and the Campaign for Modern Medicines (@ModernMeds). Her goal is develop Lilly's engagement on public policy issues to better promote innovative public policy solutions.
In her spare time, Amy can be found exploring Washington, D.C. out with her dog, playing competitive sports or cheering on her favorite team and traveling to a new country. She is also a bit of a "foodie" and enjoys trying new restaurants and bringing friends together at her favorite places.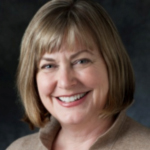 Amy Porter has worked in the nonprofit sector since the early 80s, when she got her first real job at a National Public Radio station. Over the next 15 years, she worked for museums and higher education in northeast Ohio. In 1997, she moved to Washington, DC where she focused on health, biomedical research, and patient advocacy organizations. Her eight year tenure as Executive Director of the Foundation for the National Institutes of Health (FNIH), yielded nearly $500 million in contributed revenue, five years of Charity Navigator's highest 4 Star Ratings, and the development of a pioneering form of public-private partnership that produced Alzheimer's Disease Neuroimaging Initiative and Biomarkers Consortium.
After nearly 10 years at FNIH, Amy was named CEO and Executive Director of the National Osteoporosis Foundation (NOF). In her first year, she established the National Bone Health Alliance, a consortium of 50 member organizations that work to advance research, advocacy and education in osteoporosis and rare bone diseases, and promote bone health. Amy is currently focused on redirecting NOF's resources and outreach to better identify and support the needs of patients, provide information and education for healthcare professionals, and address concerns and questions from the public, media, and policy makers.
Amy has a BA from Kent State University in Ohio, and recently received an Honorary Alumni Award from The University of Akron for her work in support of biomedical research. She is also the recipient of the National Institutes of Health (NIH) Clinical Center Director's Award for her work in support of NIH patients and their families.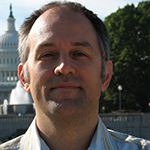 Matt was named Executive Director of the National Association of Medicaid Directors (NAMD) in February 2011. The newly formed association represents all 56 of the nation's state and territorial Medicaid Directors, and provides them with a strong unified voice in national discussions as well as a locus for technical assistance and best practices.
Matt formerly spent 12 years at the National Governors Association, where he worked on the Governors' health care and human services reform agendas, and spent the 5 years prior to that as a health policy analyst working for the state Medicaid Directors as part of the American Public Human Services Association.
Matt also spent two years as a substitute teacher in the public school system in Alexandria, VA, and holds a BA in Eastern Religious Studies from the University of Virginia.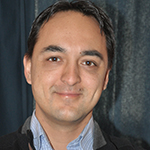 Twitter: @mrhealth20
Biosketch, President Health 2.0 Advisors, SVP Health 2.0 Group
Health 2.0 has its very roots in patient advocacy and PatientsLikeMe was an early innovator, featured frequently in the early years of our conferences. Marco joined the Health 2.0 leadership team in 2008 and has seen how patient advocacy has changed since then.
As a successful executive, entrepreneur, and trusted strategic advisor, Marco has enjoyed leadership roles in shaping stages of multiple transformations in healthcare for the past 19 years. As President of Health 2.0 Market Intelligence and Innovation Acceleration unit, he leads a business unit with a growing client base and product portfolio.
After starting a consulting practice in 2010, Marco launched the MatchPoint product line in 2011. A unique forum to give young innovators access to key decision makers in large companies, it has attracted a rapidly growing client base ranging from the Licile Packard Foundation to Aetna, AT&T, Bristol-Myers Squibb, and Medtronic.
More market intelligence and advisory products will be added to help stakeholders and investors in the healthcare innovation ecosystem benefit from our knowledge and connections to amplify the impact of their innovation.
A frequent speaker at healthcare and health tech events, Marco is a recognized expert on healthcare innovation and has been interviewed by the Wall Street Journal, Forbes, the Miami Herald, and PM360. Marco is a mentor for startup companies at StartX (Stanford's newest incubator, partially funded by the Kauffman Foundation).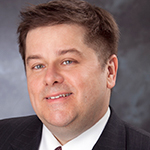 Twitter: @TimTulloch and @hootsuite
Tim Tulloch is Regional Director of Strategic Accounts for HootSuite. HootSuite is a social media management system for businesses and organizations to collaboratively execute campaigns across social networks such as Twitter, Facebook, LinkedIn and Google+ Pages from one secure, web-based dashboard. In this capacity, Tim works with some of the world's largest companies and their agencies, to help them reach their social media goals and objectives.
Prior to HootSuite, Tim developed a broad range of experience in the areas of content, media, search, revenue analytics, and other related fields. Tim has worked with dozens of the world's biggest brands, helping them find and create new revenue streams, transform areas of their businesses, pursue new markets, and more.
When not helping clients pursue their business goals, Tim enjoys traveling with his family, hiking, and keeping on top of the latest trends in business, technology, and social media.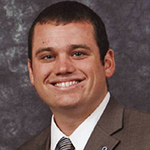 Twitter: @MensHlthNetwork
Scott Williams is currently Vice President of Men's Health Network (MHN), a Washington, DC based national non-profit organization whose mission is to reach men and their families where they live, work, play, and pray with health prevention messages and tools, screening programs, educational materials, advocacy opportunities, and patient navigation.
Scott is actively sought out as a speaker and resource on men's health issues by the media, policymakers, public health professionals, physician key thought leaders, and other patient advocacy leaders. He has been featured as an expert in the New York Times, CNN, MSNBC, Washington Post, Baltimore Times, Medicare Reimbursement Weekly, Chicago Tribune, National Public Radio, St. Petersburg Times, Inside CMS, Dallas Morning News, Seattle Post-Intelligencer, among others.
Scott has presented at the U.S. Food and Drug Administration (FDA), Congressional Black Caucus Legislative Conference, University of Indiana, University of Maryland – American Student Medical Association, Rotary International, Massachusetts Medical Society, World Congress on Men's Health, State Medicaid Pharmacy & Therapeutics Committees, the United States Senate, and more. He attended and spoke at health policy briefings and receptions at both the 2008 Democratic and Republican National Conventions.
Scott is a peer reviewer and contributing author to the American Journal of Men's Health, a SAGE Publication. He founded the Men's Health Caucus within the American Public Health Association and also serves as the Membership Chair for the Community Health Planning and Policy Development Section. He is a representative to the Partnership to Fight Chronic Disease, MAPRx, and One Voice Against Cancer (OVAC). He is President of the Maryland Men's Health Network Board of Directors, member and former President of the Sigma Phi Epsilon Alumni Volunteer Corporation, and current member of the Moravian College Alumni Association Board.
Scott serves on the Board of Directors for RetireSafe, Veteran's Health Council Foundation, Women Against Prostate Cancer, and the Society for Nuclear Medicine's Patient Advocacy Advisory Group. He is an Online Editor for the International Society for Men's Health and was asked to serve on the National Institute of Justice's Office of Justice Programs Advisory Group for Teen Dating Violence Group.
Prior to joining Men's Health Network, Scott was a Senior Analyst of Strategic Services at PharmaStrat, Inc. based in Flemington, NJ. He has also worked as Public Relations Manager for sanofi pasteur in Swiftwater, PA. Scott received his BA in Political Science with Honors and a minor in Business Management from Moravian College in Bethlehem, PA. Scott has a Master's in Public Administration (MPA) from American University in Washington, DC.
In her current role as Digital and Social Media specialist for the National Council for Community Behavioral Healthcare, Courtney directs the social and digital media strategy for the corporate brand and each department including policy, membership, and the Center for Integrated Health Solutions (CIHS). Most recently, her efforts include digital advocacy, video series, and website redesign.
Prior to joining the National Council, Courtney founded an income-producing blog and managed all aspects of its social media including online content management systems, Facebook and Twitter communications, as well as audience engagement, comments and submissions. She also managed communication with stakeholders including partners, readers, advertisers, and contributing writers.
Her previous experience also includes Development Director for the not-for-profit, international film festival "Cucalorus." Her role there included negotiating sponsor contracts with partners like Kodak, RBC Bank, and One Tree Hill, writing grants, and maintaining the social media community.